Safe + Clean Pledge | Visit Lauderdale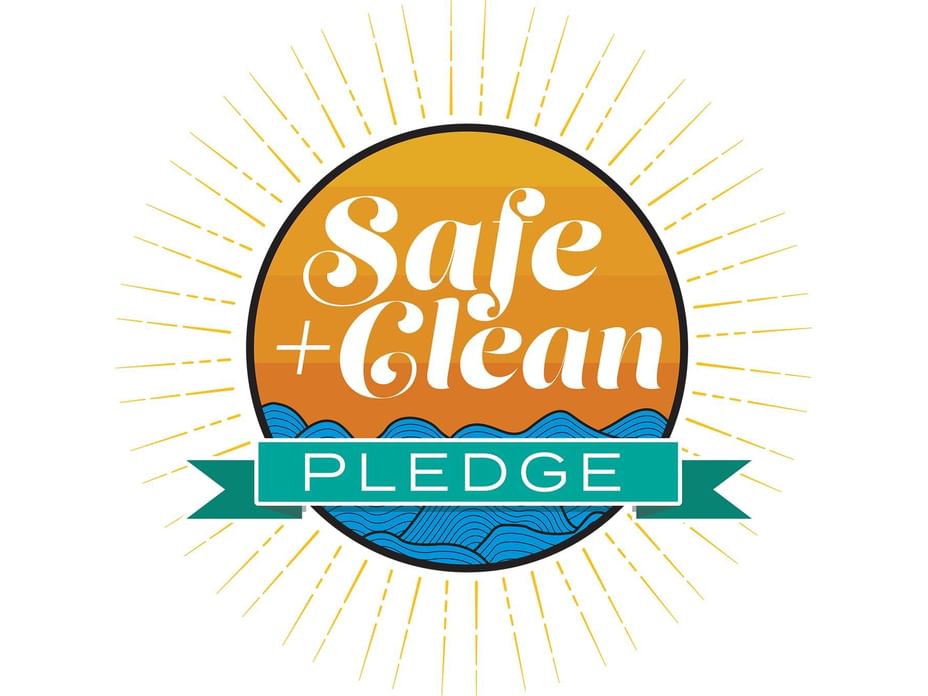 At the Riverside Hotel we are proud to take the Safe + Clean Pledge! Each of our team members are committed to adhering to strict health & safety guidelines.
The Safe + Clean Pledge was developed by Visit Lauderdale and all Businesses can take the pledge online at sunny.org/pledge.
Heiko, Our General Manager, is proud to have taken the Safe & Clean Pledge
The #SafeCleanPledge states: As Proud SOBs (Supporters of Broward), we PLEDGE to:
* Follow CDC Cleaning Protocols
* Wear Masks
* Provide Hand Sanitizer
* Practice Social Distancing
* Train Staff How to Be Safe + Clean
* Work Toward Contactless Payment
* Temperature checks for all staff, vendors, patrons and guests

Martine, Our Senior Sales Manager, is proud to have taken the Safe & Clean Pledge

"These are the new safety measures we're all looking for," says Stacy Ritter, President and CEO of Visit Lauderdale. "We view the pledge as the local industry standard, but also encourage and celebrate the extra effort that many businesses have already taken to assure everyone that health and safety is priority one."

Sandy, Our Human Resources Director, is proud to have taken the Safe & Clean Pledge
"Those taking the Safe + Clean Pledge are meeting or exceeding CDC and our FRLA hospitality reopening standards," says Rozeta Mahboubi, Greater Fort Lauderdale Regional Director for FRLA. "Seeing the pledge signage is a way for the public to find reassurance as they seek safe ways to take a much-needed vacation getaway or important business trip."
We are proud to add this to our many Health & Safety Standards we have been diligilently implementing.
For More Information on our Stay Safe Commitments Click Here
For More Information on Fort Lauderdale's Clean + Safe Pledge Click Here
www.RiversideHotel.com | (954) 467-0671 | 620 E Las Olas Boulevard, Fort Lauderdale, FL 33301