The Riverside Hotel | A Designated Florida Green Lodging Destination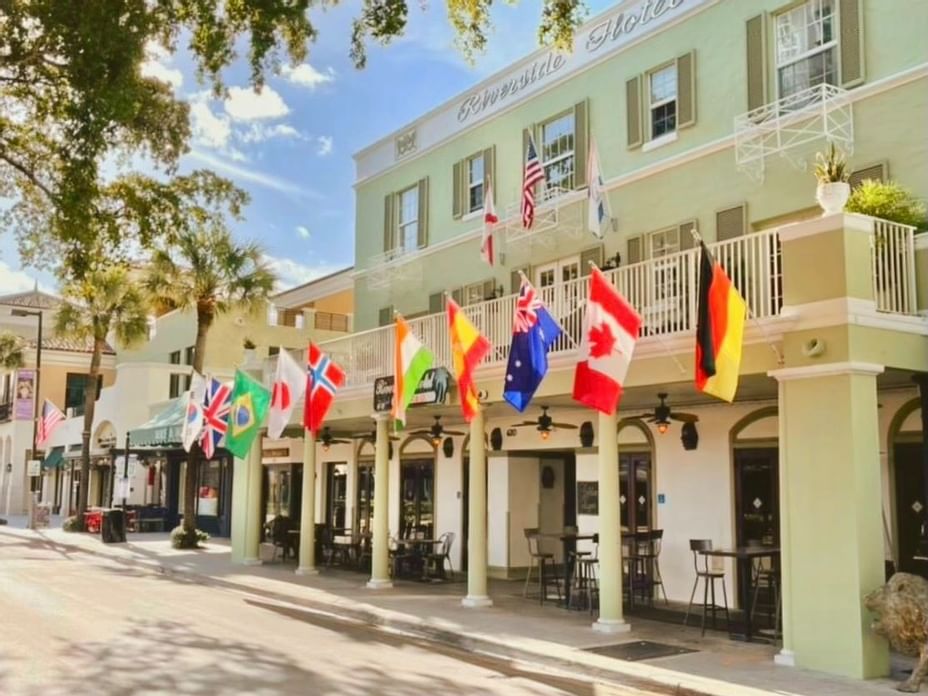 If you haven't guessed already- we LOVE making Sunny Florida vacation dreams, come true! Part of our commitment to ensuring our Guests have the best experience is doing our part in conserving and protecting Florida's natural resources.
With our dedicated Chief Engineer, Dan Spates, leading the efforts, we are proud to announce we have officially been awarded Florida Green Lodging Designation by the State of Florida!
Our Official Florida Green Lodging Designation Certificate
The Florida Department of Environmental Protection designates and recognizes lodging facilities that make a commitment to conserve and protect Florida's natural resources through the Florida Green Lodging Program. The program's environmental guidelines allow the hospitality industry to evaluate its operations, set goals and take specific actions to continuously improve environmental performance.
To become designated, facilities must conduct a thorough property assessment and implement a specified number of environmental practices in five areas of sustainable operations:
Communication and Education (Customers, Employees, Public)
Waste Reduction, Reuse and Recycling
Water Conservation
Energy Efficiency
Indoor Air Quality
Click the links below to learn more about the Florida Department of Environmental Protection & Our new Florida Green Lodging Designation:
Florida Department of Environmental Protection | https://floridadep.gov/
About The Florida Green Lodging Program | https://floridadep.gov/osi/green-lodging/content/about-florida-green-lodging-program
Green Lodging FAQ | https://floridadep.gov/osi/green-lodging/content/green-lodging-faq
Learn More About Our Health & Safety Commitments at the Riverside Hotel | https://www.riversidehotel.com/health-safety