A Blast from the Past | February 18th, 2022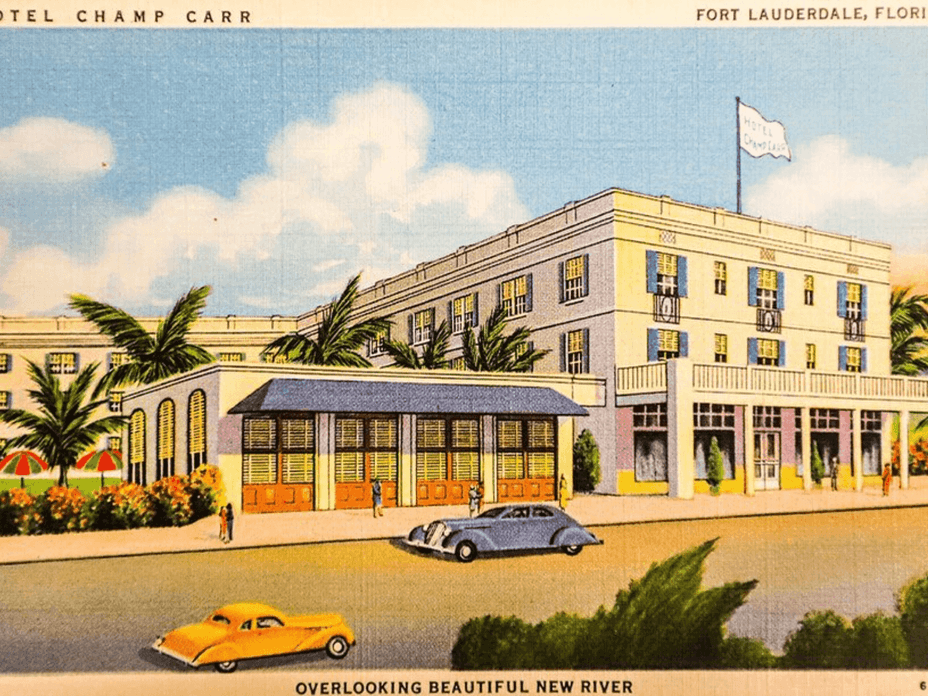 We are always moving forward but, once in a while, we love reminiscing on our past.
Our official grand opening as the first Hotel on Las Olas Boulevard was on December 17th, 1936. Our Hotel was started by brothers Preston & John Wells, who loved coming to the Fort Lauderdale area on sport fishing trips. Our original name was Champ Carr, in honor of our first Manager. Francis Abreu, a famous architect who designed several local luxurious homes, restaurants, & businesses - was also responsible for our unique, timeless design.
While we have grown tremendously throughout the years, such as the addition of our Executive Tower in 2001, elements of our past are still alive and well!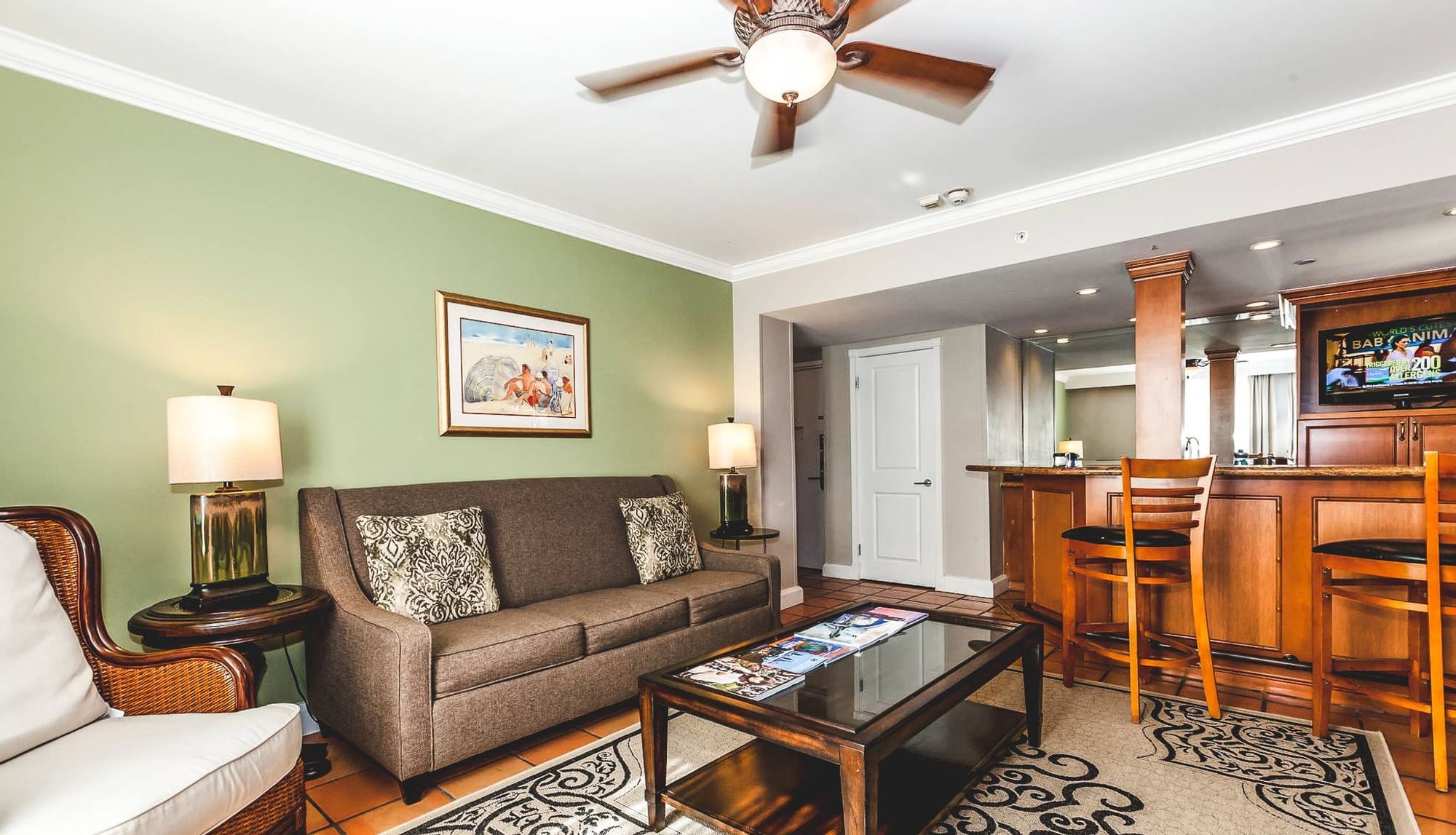 Our original tower rooms from 1936 are perfect for appreciating timeless Florida Charm while enjoying all of the modern amenities & luxurious comforts of today.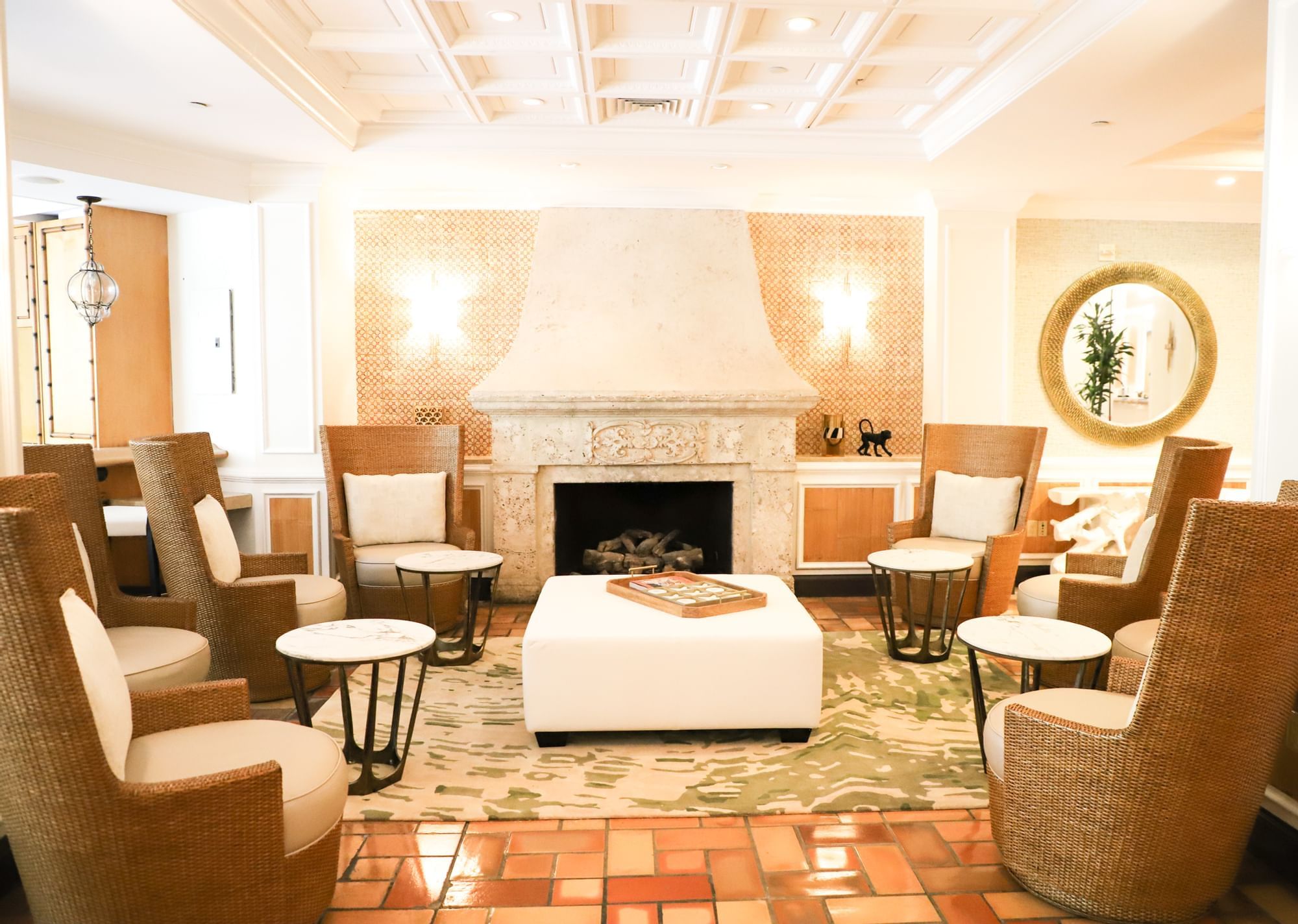 Our beautiful original 1936 coral fireplaces are the focal point of our Lobby!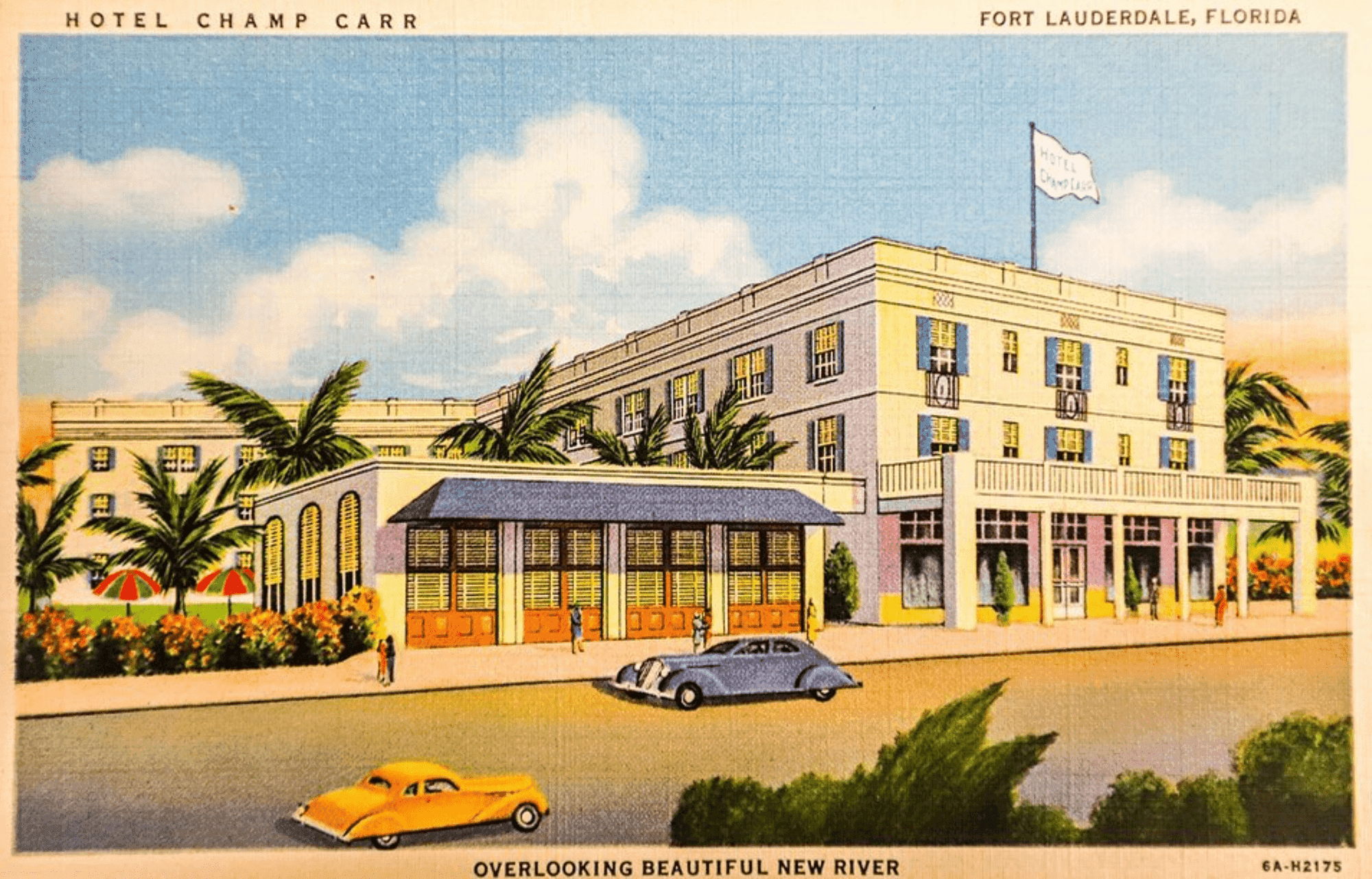 An original postcard of Hotel Champ Carr (The Riverside Hotel)
An original postcard of a Bird's Eye View of Fort Lauderdale- there sure are a lot less buildings than we are used to today!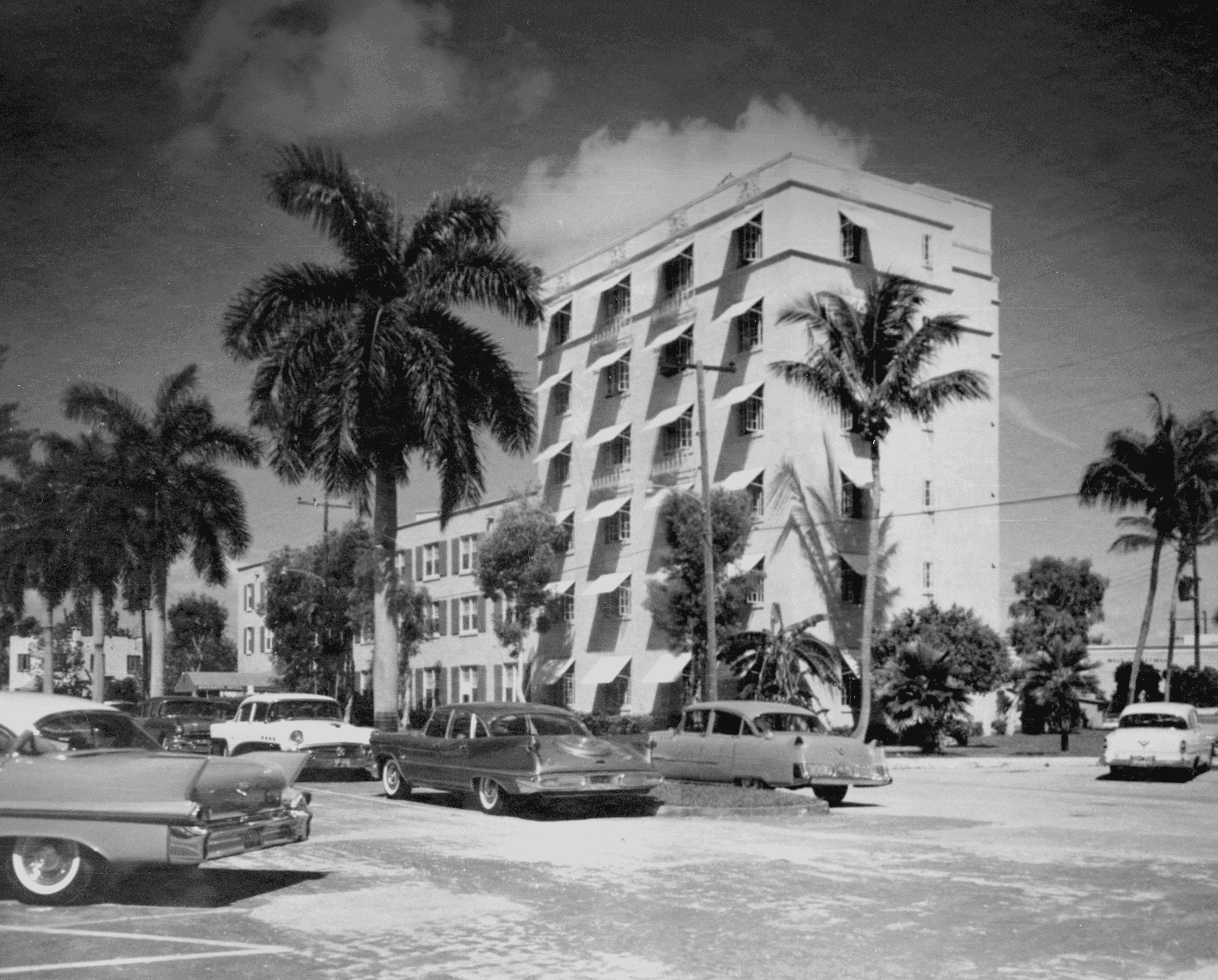 A glimpse of our Original Tower in the 1940's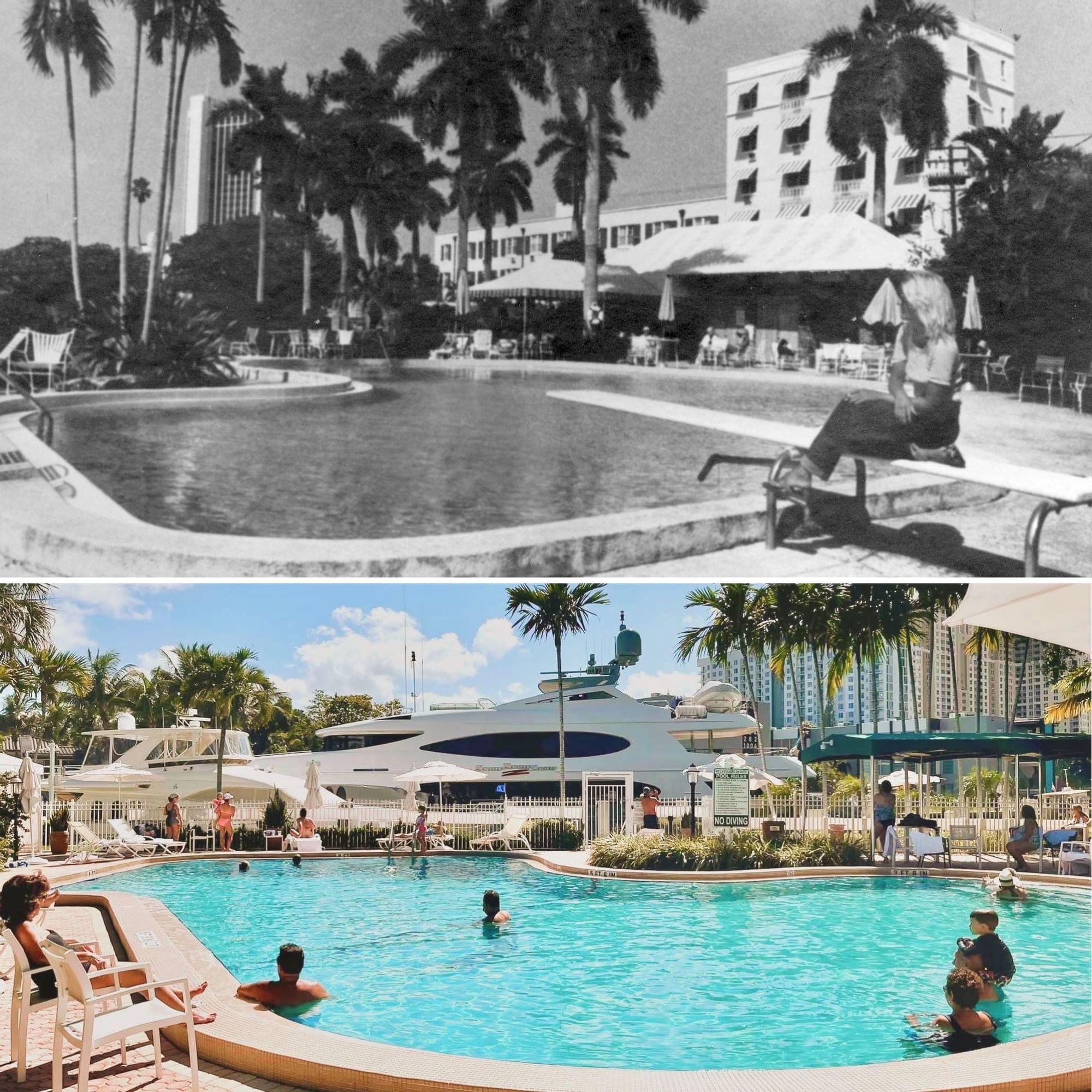 Relaxing by the pool has always been our favorite timeless activity! Poolside in the 1940's & Today at the Riverside Hotel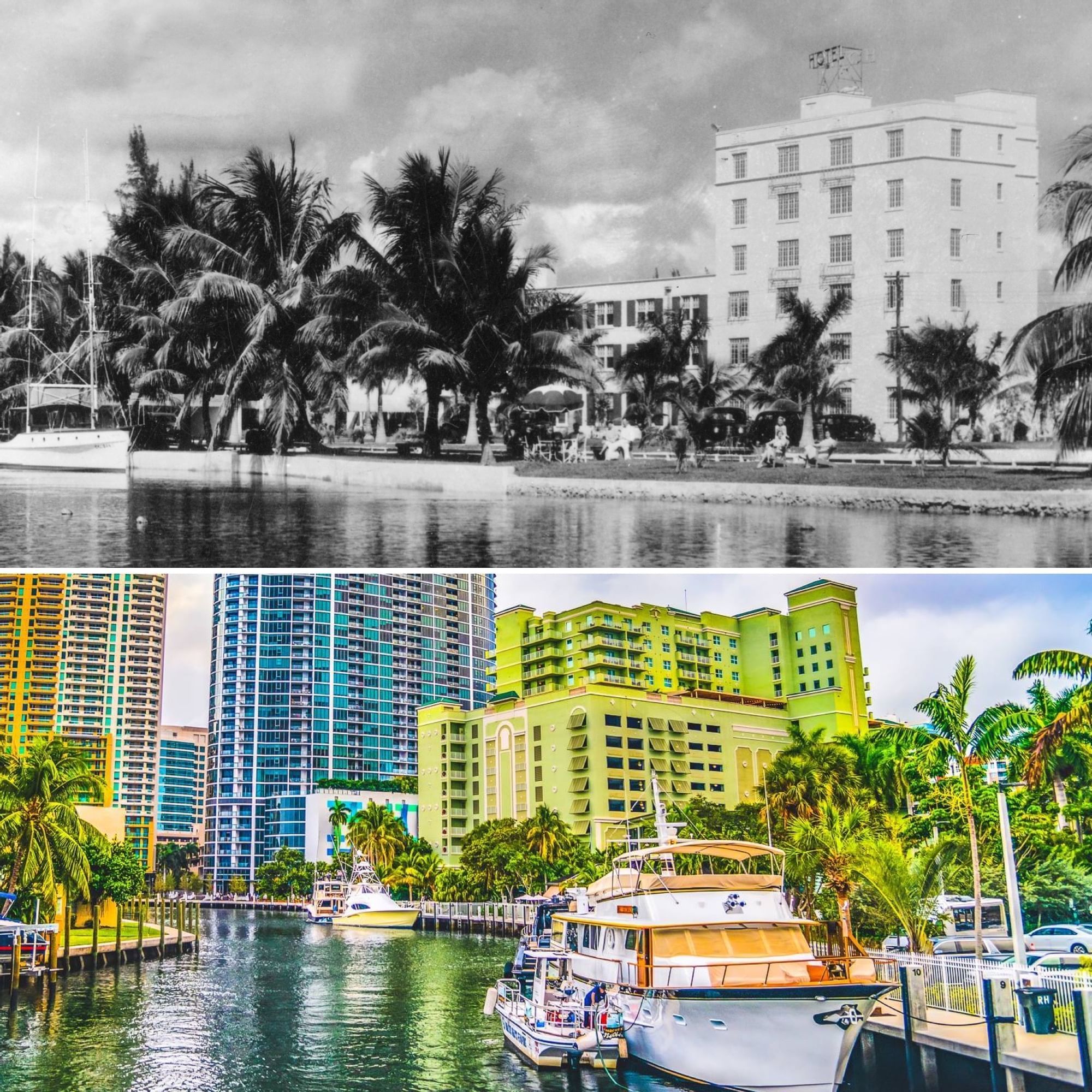 We've always loved our waterfront location! From the 1940's - Today
Next time you visit us, see what interesting flashbacks to 1936 you can find! From our tile work to our architectural details and everything in between, nods to our unique past are all around!
www.RiversideHotel.com | 620 E Las Olas Boulevard, Fort Lauderdale, FL 33301 | (954) 467-0671